Castiglia wine growers in Gallura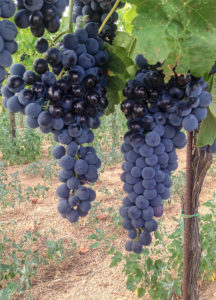 The passion for wine comes from a boy when I saw my grandfather produce wine with the simple force of his arms, I still remember the tow load of wooden vats with which the harvested grapes were transformed, the pressing by hand, the racking, were all in all pleasant times, because despite the effort, the results were gratifying. Today, with the technology available, everything is simpler.
In the wake of these life experiences, despite my career path, perfumes and memories dragged me into this beautiful adventure. Therefore I dedicate my life to wine, committing myself to give emotions.
Over the years, I have tried to give my company a human and family dimension, producing niche wines, in small quantities, and spending the experience acquired in this magical process, capable of transforming a simple grape juice into a delight for the palate.
I have tried, and I continue stubbornly to do so, to produce wines that have their own style and that reflect what my sun-kissed land can give. Every single wine is, in fact, the fruit of my dedication, commitment and profuse sacrifices day after day. We let nature do … We can only help her do better. Our professional choices are based on attention to quality at every stage of the production process up to the final product. The wine ferments in steel containers and then refines in small oak vats, where an optimal exchange of oxygen takes place.
The experience of Tiziano Vistalli, a renowned winemaker, brought to our farm the knowledge of a life dedicated to wine. Good wine starts from the vineyard, this is one of Tiziano's precious suggestions that from the very beginning has guided our journey with respect for nature and traditions, so we think that every vintage should be valued for its peculiar characteristics.