A history of the Castiglia Winery.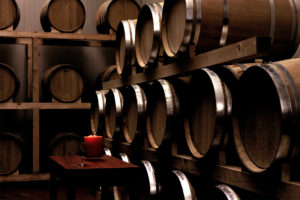 The Cantina Castiglia was deeply desired by the founder, Nino Castiglia, animated by the desire to create a modern and refined farm. With the joint ideas of his collaborators a dynamic and cutting-edge reality is born.
The vineyards are located at the foot of Mount Limbara, immersed in a territory of granitic basaltic disintegration, caressed by the winds and surrounded by Mediterranean scrub and cork oaks with a view of the sea. This enviable position of our vineyards allows the vines to benefit from the typical microclimate of Gallura, favorable to the natural transformation of extracts and sugars.
This extraordinary terroir, the low yields per hectare, the rigorous selection of grapes during harvest, allow to exalt the environmental potentials to the best.
Today the Cantina Castiglia brand with its highly Sardinian and Gallurese flavor is known and established throughout Italy and in the main foreign markets. Our wines speak of Gallura, our territory is extremely generous, rich: the hectares worked are 10, three quarters of which are planted with vines. What the Cantina Castiglia represents today is the result of determination and professionalism of the whole family. The winemaking techniques we adopt are the same as those handed down for years, but with the expert guidance of Tiziano Vistalli it was possible to develop and perfect the entire production chain.
The Cantina Castiglia, in fact, is constantly working on investments in the field of technologies that applied to the processing techniques of the company, have allowed to obtain wines of extreme quality, character and elegance. The well-equipped cellar produces around 250 hectoliters of white and red wines, all with indication and denomination (Igp, Doc, Docg).